Get the Japanese Superfood List
The weekend ended up being one of those spontaneous exercise weekends.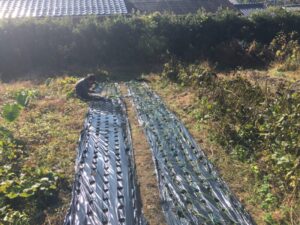 On Saturday, we planted onions. My son helped me for the first time in a long time.
Then, after planting onions, we went to the hot spring facility we usually go to and I had three sessions of sauna, cold bath, and open-air bathing cycling. Sauna has a cardio-vascular exercise effect yet it isn't an exercise, so I find it good to bring it on the weekend as a form of resting. In fact, we did go there to rest after long hours of working in the garden. When you combine it with having a bath it becomes a great muscle relaxation. What a fantastic way to gain health benefits while resting.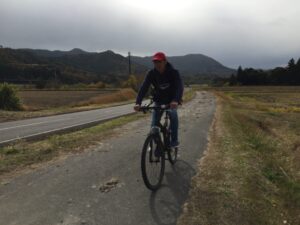 On Sunday, we cycled to our friends' house for a party. They live in the middle of a mountain and we cycled uphill. Uphill cycling is very good for leg exercise, especially for your thighs.
I told you that I did mostly upper body for my strength training because I got to do the legs during jogging and walking, and this is one of them. I find Nordic walking to be low-intensity muscular exercise, jogging to be medium-intensity muscular exercise, and sprinting, uphill hiking, and uphill cycling to be high-intensity muscular exercise.
Get the Japanese Superfood List