Get the Japanese Superfood List
On Saturday, I harvested white sweet potatoes. I grew several different kinds of sweet potatoes this year, and this time I harvested the ones called Annoimo, which has a slightly orange color inside, and regular white sweet potatoes. White sweet potatoes are the most common type of sweet potatoes in the main island of Japan.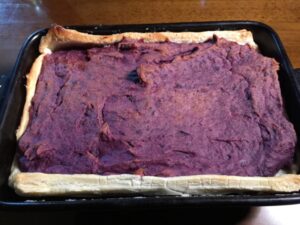 Then, I made a pie using only purple sweet potatoes this time. The color is a lot more purple than the one with the pumpkin,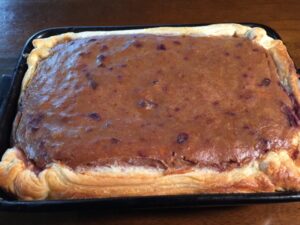 this one.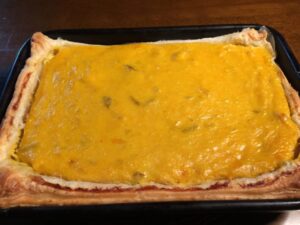 This is a pie using only a pumpkin.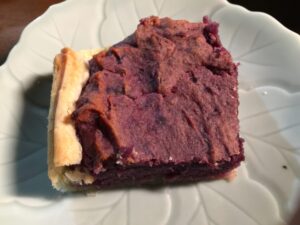 The purple sweet potato pie tasted good, especially when it is cooled down. When it was still warm, taken right out of the oven, it didn't taste as good as the pumpkin pie, but when I ate it later it tasted much better. It tasted like Beniimo Tart from Okinawa, a tart made from red sweet potatoes.