Although we had a splendid holiday in England, one thing we missed was our hot summer. While we were staying we couldn't recall a single hot day in the entire month. Even the day which was said to be the hottest and the train stopped, for us it was like a comfortable spring day, sitting in the garden under the sun.
While we were enjoying the cool English summer, our friends back home were going through days with 37 degrees, but we missed that for some reason.
Now it is September and yet God seemed to have given us an opportunity to experience what it was like in August, and we loved it.  We went swimming at Lake Biwa.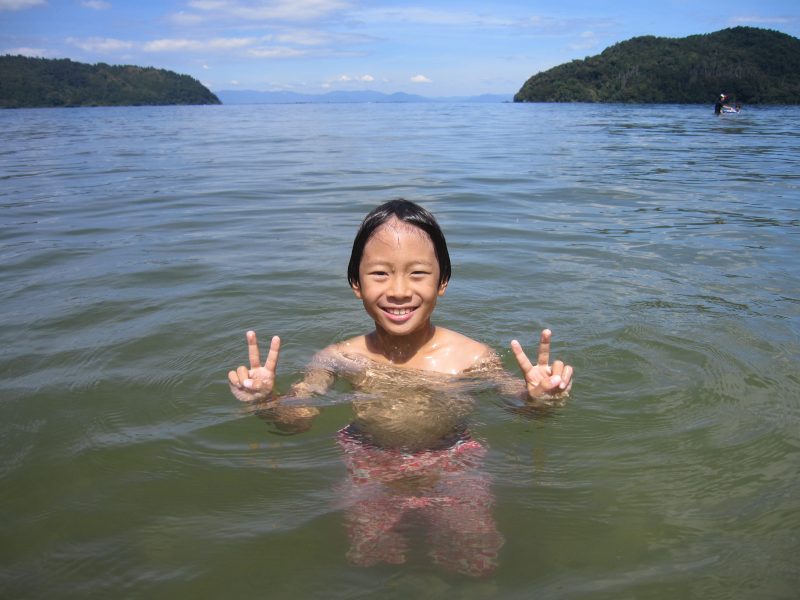 It also reminded my son of swimming in England.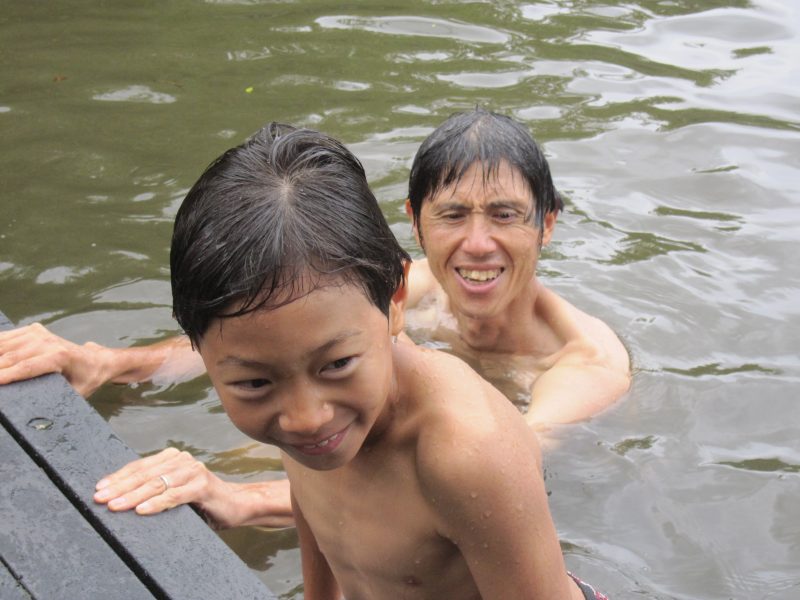 At River Dart in Totnes.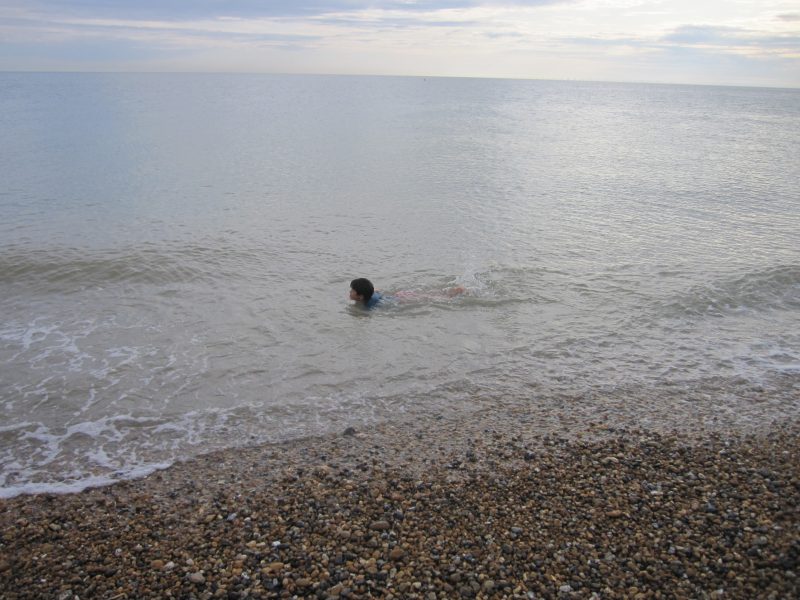 The sea in Seaford, Sussex.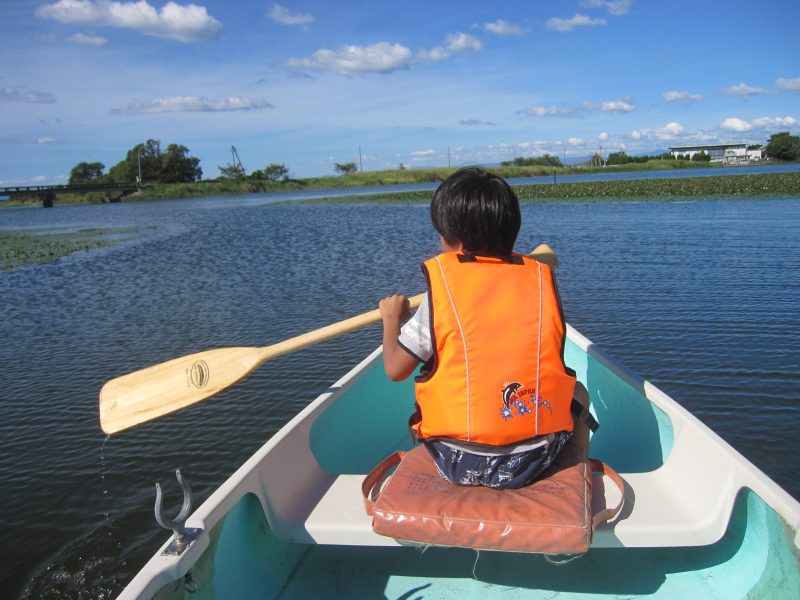 We went canoeing after swimming.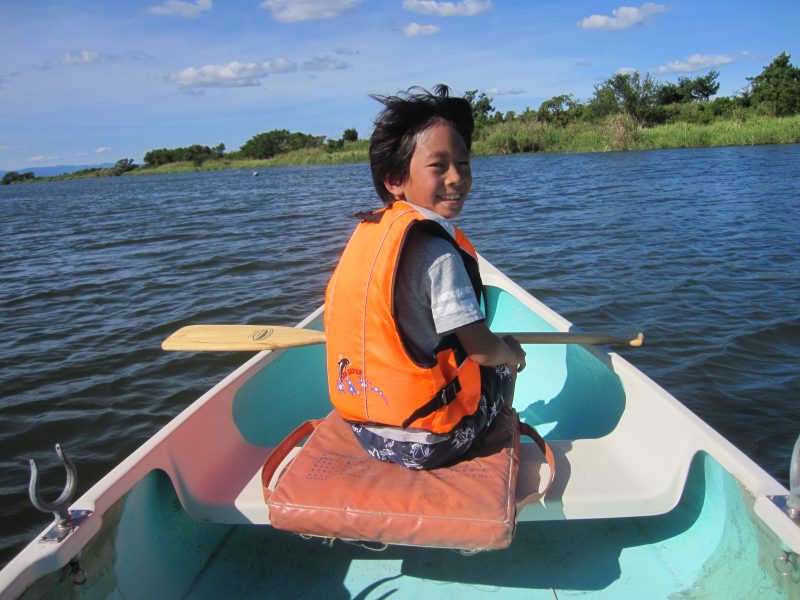 It also reminded him of the time in England.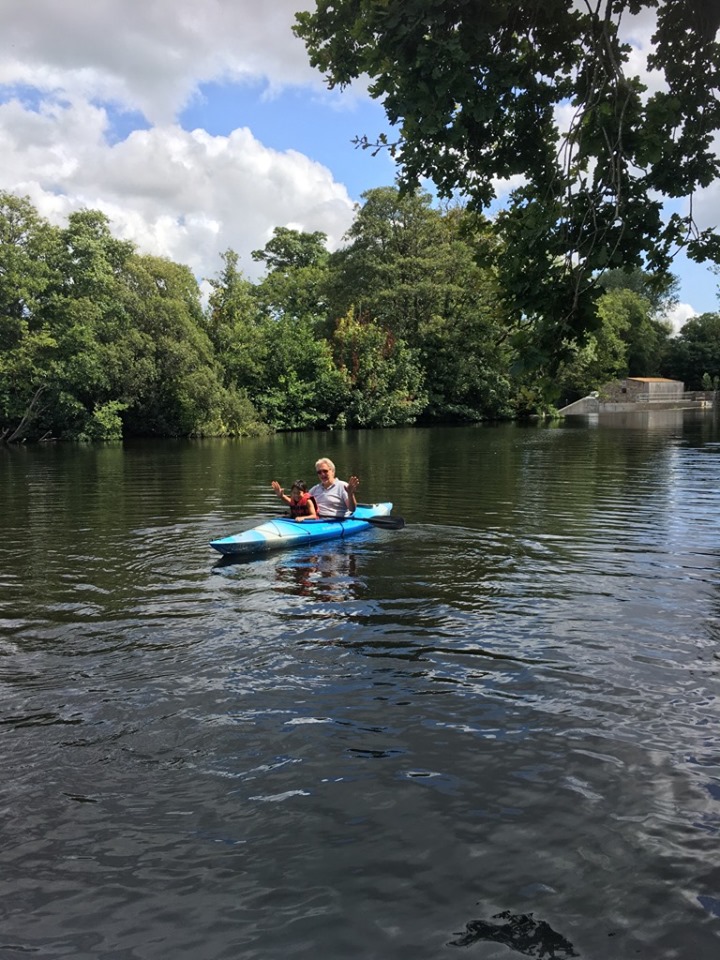 At River Dart in Totnes.
It was great for my son to have spent a lot of time outdoor in England so that he could feel the culture from his all senses. His memory stays with him whenever he does something similar.