The Biodynamic Food&Cookbook has arrived. One of the people I interviewed in Dartington is Wendy E. Cook, the author of The Biodynamic Food&Cookbook. I wanted to buy the book in England but it was big and heavy so that I wouldn't be able to carry it back to Japan. I ordered it through Amazon Japan after returning and it came yesterday.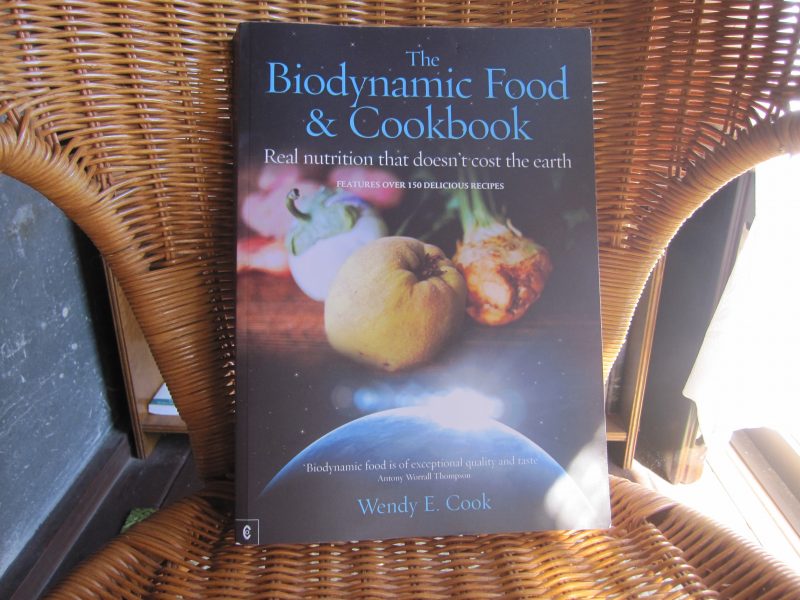 I have only read the beginning and it is already captivating. It goes through the history of food and cooking from the hunter-gatherers period, the ancient Greeks, the Romans, the middle ages, to the periods influenced by the new world.
Her background is interesting, too. As the wife of Peter Cook, she hosted many celebrities in London and New York cooking different kinds of cuisines, then she studied Macrobiotic cooking under Michio and Aveline Kushi after hearing about it at Findhorn in Scotland. Then she went to Emerson College in Sussex and encountered Biodynamic farming and cooking. Emerson College is a college to study the philosophy of Rudolf Steiner and I studied there in my early 20s. That makes Wendy my senior. What is more fascinating is that she cooked at Emerson College to about 200 students there. I know exactly what it means because I was there eating 3 meals a day. Emerson's dishes were collections of the best organic(biodynamic I should say), vegetarian, and natural cousins from different European traditional cookings; French, German, Italian, and Scandinavian.
I can't wait to read the rest of the book.