Hideki Matsumoto said he would cycle across Eurasia at the age of 63. Wow, that is incredible.
I was just thinking of something similar, although it is much smaller in my case, I want to cycle around Europe when I turn 60, which will be in two years. I want to do something special to celebrate my health, and cycling around Europe can be a good challenge to prove my state of fitness.
Having this kind of goal is good since it motivates you to exercise regularly. It can be your Ikigai. The goal doesn't have to be big, something doable is okay. Remember a stress-free lifestyle is a key to longevity, and you don't want to make it too strenuous. Running a 10-kilometer marathon race can be one, or climbing a mountain can be another. In my case, I might use the train from time to time, and cycle shorter distance each day than many cyclists do. I want to enjoy traveling in Europe, too.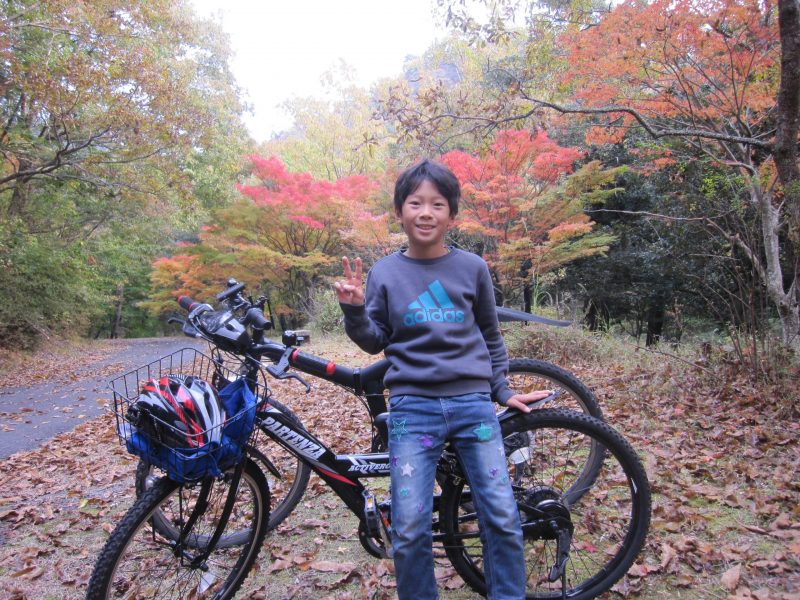 It would be great if my son could come with me, but maybe it is too hard for him.
Anyway, we cycled to Shakunage gorge to look at some autumn leaves today.
Next time I want to go to Lake Biwa because I just learned that we can carry our bikes on Omitetsudo train. We can cycle to Hino station, then ride the train to Hikone, and from there we can cycle to Lake Biwa, we will cycle along the lake till Maibara and ride the train back from Maibara station. It isn't Biwaichi, cycling around Lake Biwa, but it is a good start.
The Ikigai Diet: The Secret Japanese Diet to Health and Longevity
POD Paperback
https://www.amazon.com/gp/product/4991064864
Kindle
https://www.amazon.com/dp/B08JGB45HF