Yesterday, we went to the Nikis in Saimyoji for their annual paella party.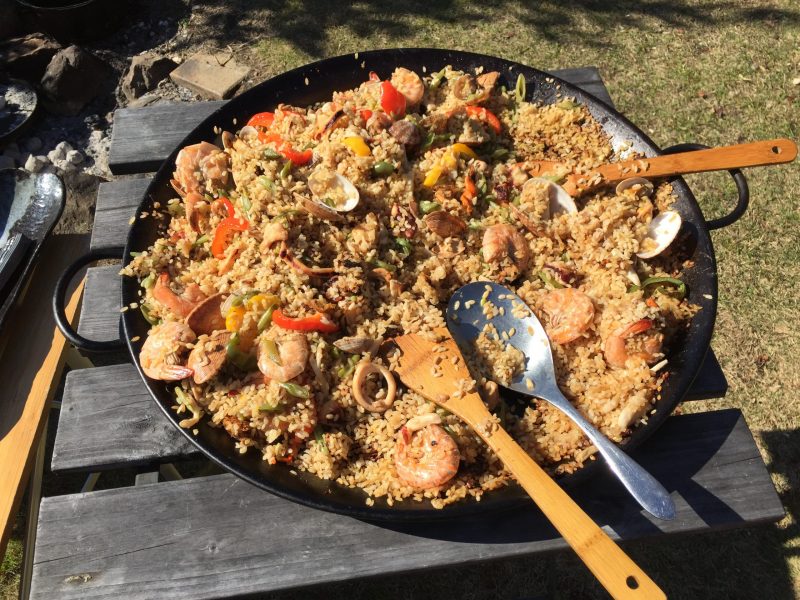 It was cooked on an open fire.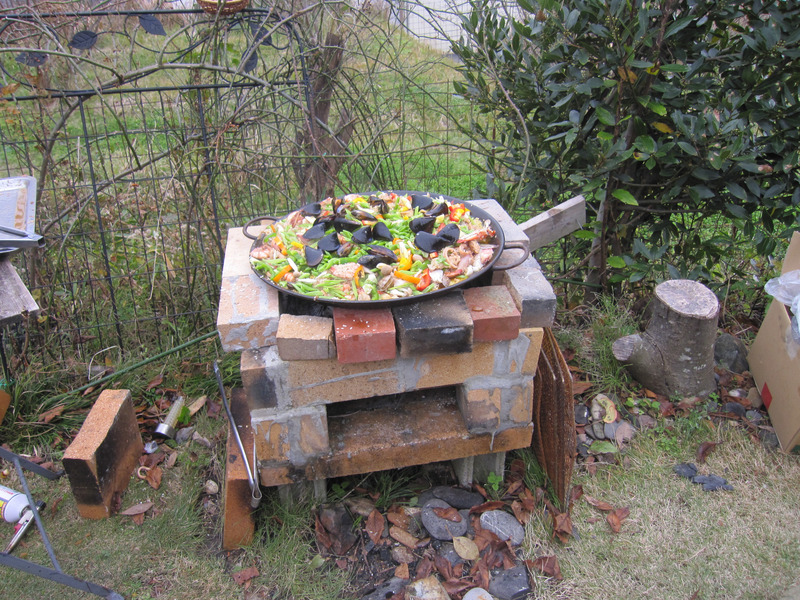 It is fabulous cooking outdoor. In the Ikigai Diet, I recommend that you cook on a gas cooker, not an IH stove, and occasionally an open fire. The energy is completely different when you cook an open fire.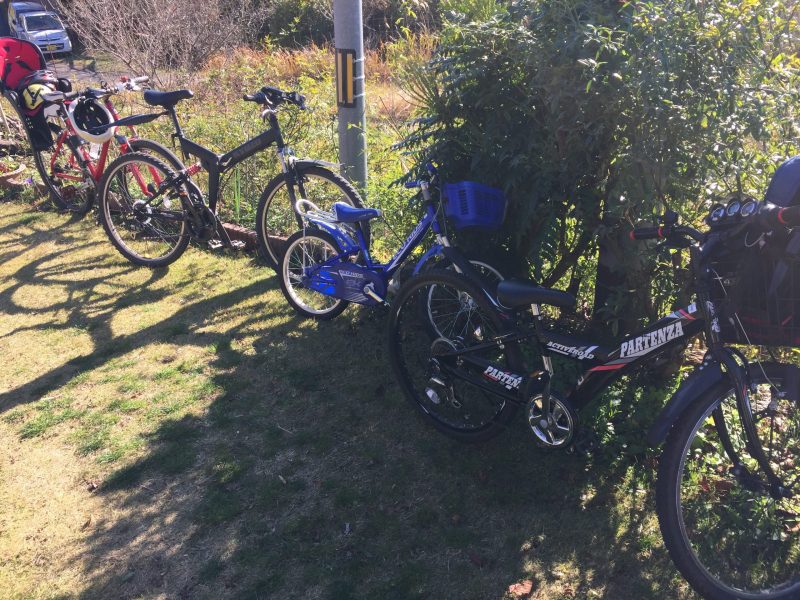 Many of us cycled up here this year.  We didn't arrange to do it but three families chose to ride a bike here by chance.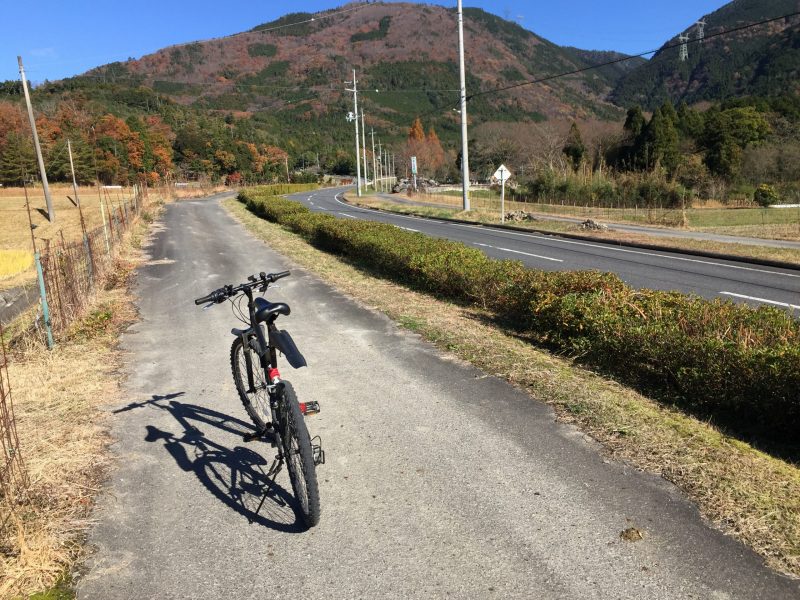 Saimyouji is located about 200 meters higher than where we live and there is a long uphill road to get there. It is the toughest cycling course in Hino.  So it is amazing that other families with children cycled up, too.
It looks like Satoyama cycling is becoming a fad in Hino.
I love coming to the Nikis' house because it is filled with Japanese outdoor culture. They live in Kominka, a traditional Japanese house and they have a wood-burning stove, and they often cook pizza on it, and sometimes they cook outdoor.
They love going mountain climbing and skiing. One of the reasons they chose this house was it was located at the foot of Mt. Watamuki. They go skiing in Hokkaido every winter.
Mountain climbing is probably the most popular outdoor activity in Japan because there are mountains everywhere. 70% of our land is mountains. Mountain climbing has naturally become the central scene in our outdoor culture.
Mr. Niki is in his 70s and he has climbed so many mountains in his life, and talking to him, I can feel the history of Japanese outdoor culture.
The Ikigai Diet: The Secret Japanese Diet to Health and Longevity
POD Paperback
https://www.amazon.com/gp/product/4991064864
Kindle