Today, I will share with you the recipe for Ma Go Wa Ya Sa Shi I miso soup.
The ingredients
Ma: tofu, miso
Go: sesame seed
Wa: Wakame
Ya: carrots, broccoli, burdock, and Japanese mustard spinach
Sa: Niboshi(dried small sardines)
Shi: Shiitake
I: Satoimo(taro)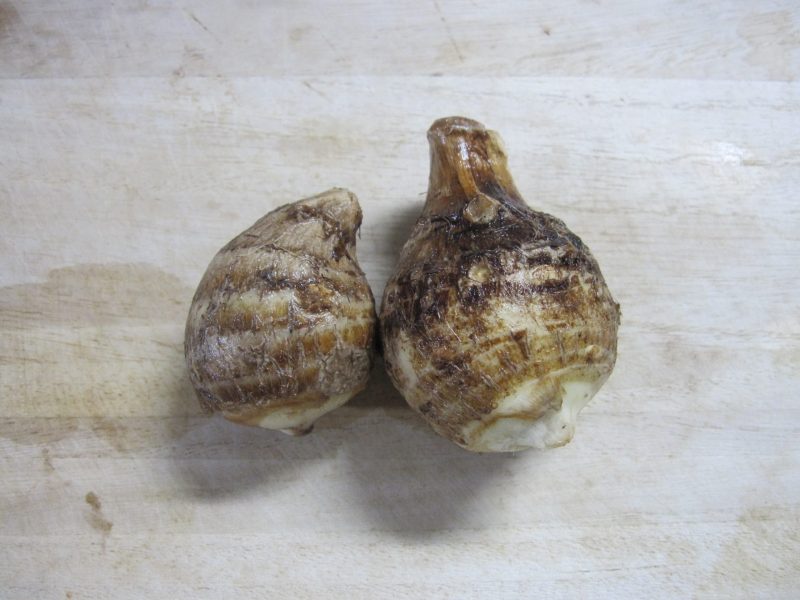 These are Satoimo.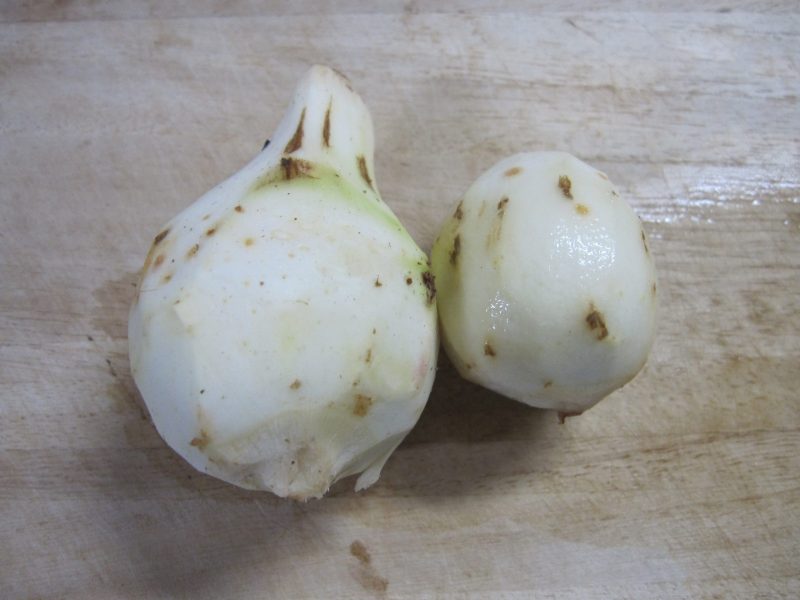 First, you peel Satoimo.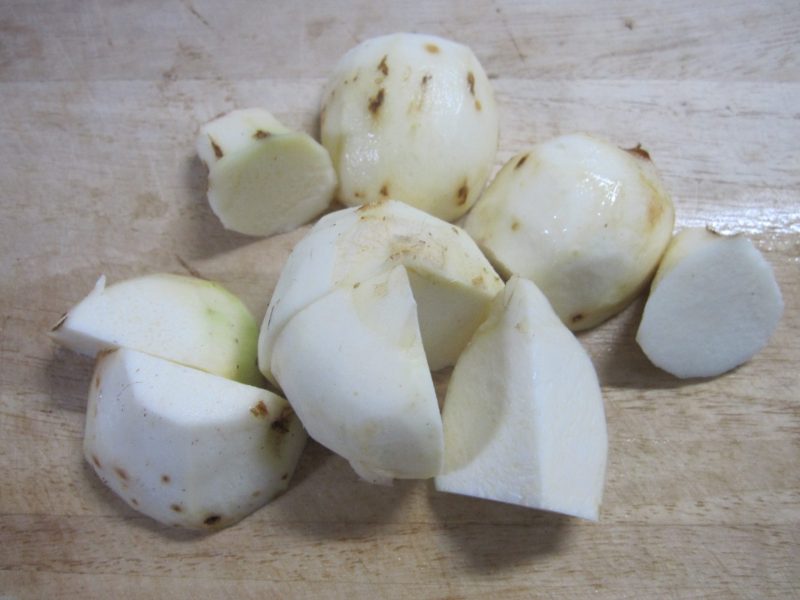 Next, you cut them.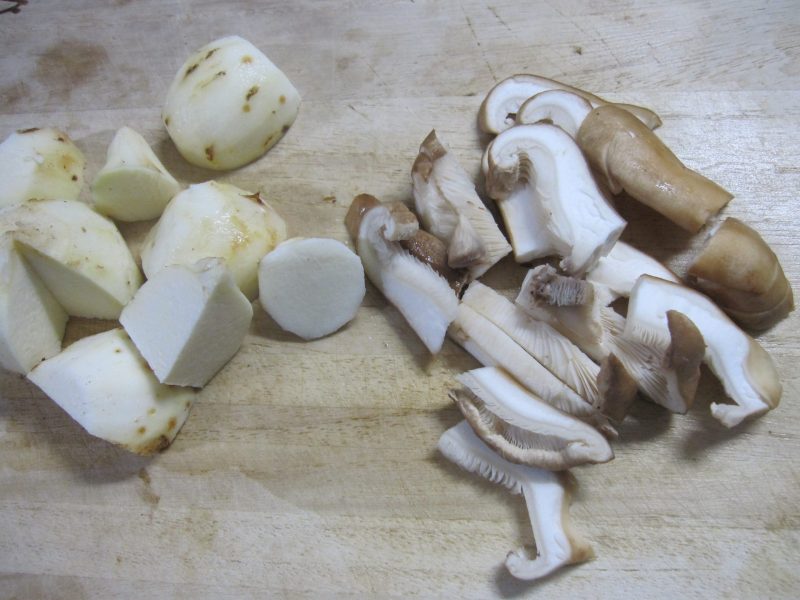 Then, you cut some shiitake.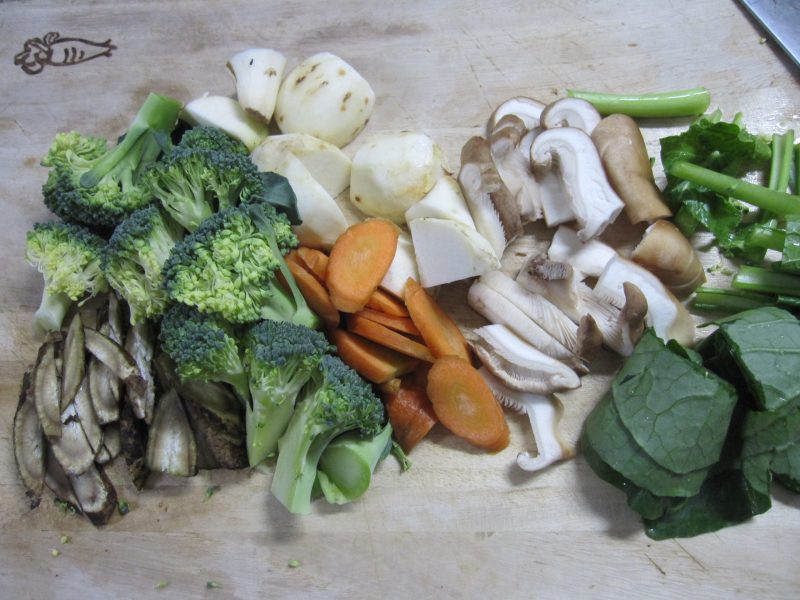 Now that you covered I and Shi, you want to cut Ya which are vegetables.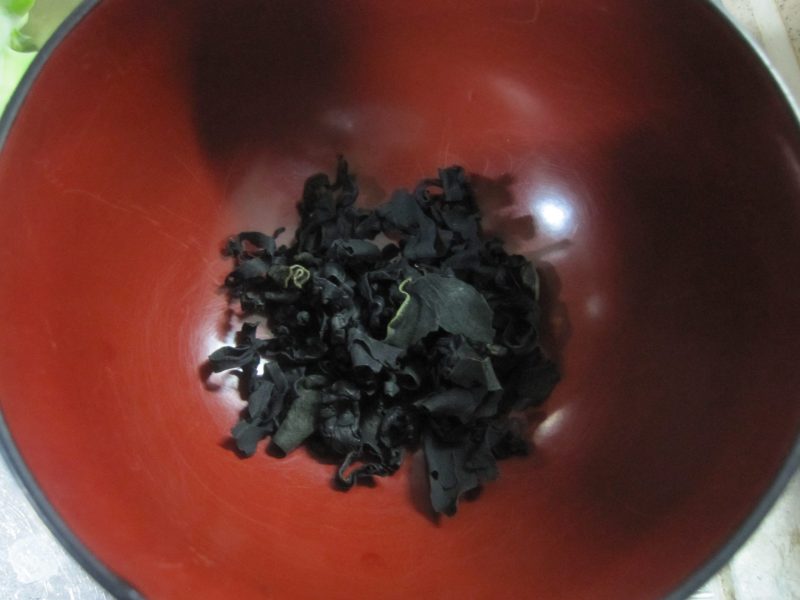 Let's move on to Wa next. You put dried Wakame into a bowl.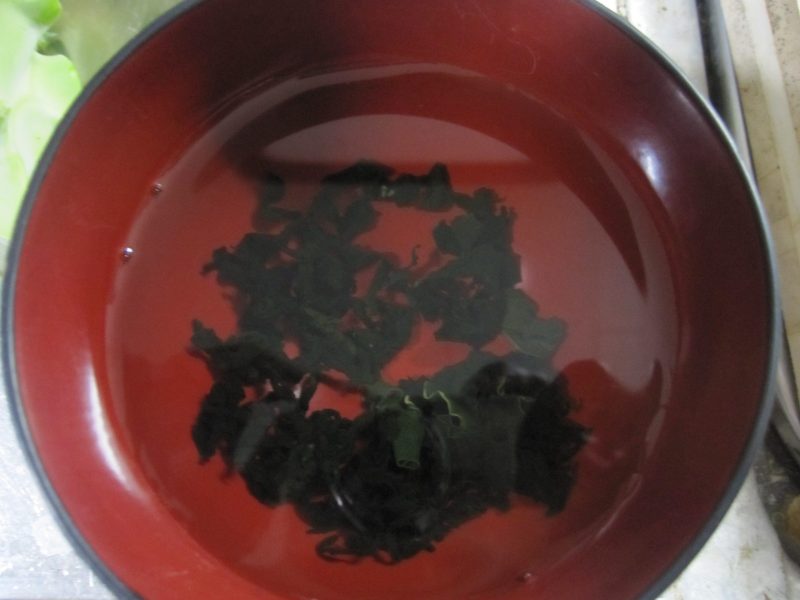 And pour water. You need to soak them.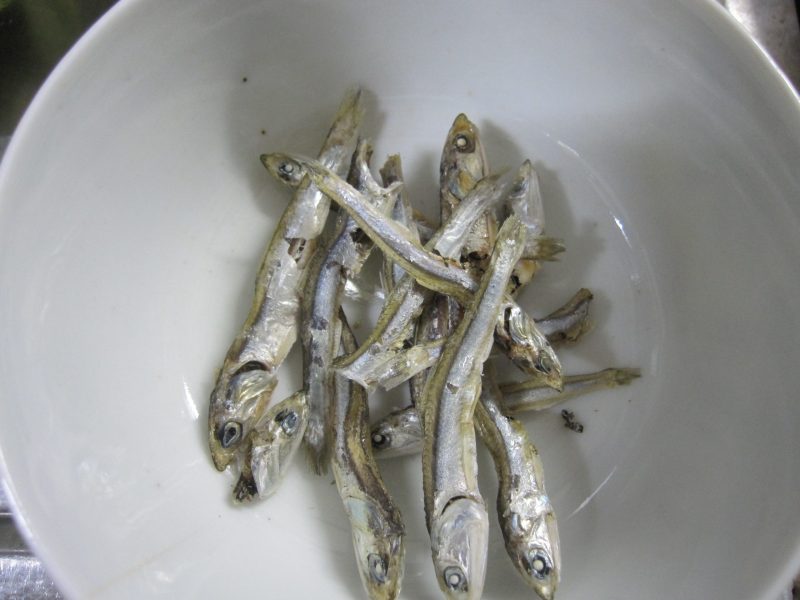 Next, you move on to Sa. These are Niboshi which are dried small sardines. They can be great Dashi, so you can use them as Dashi and take them out after boiling them for a few minutes. You can eat them separately. Or you can keep them in the soup.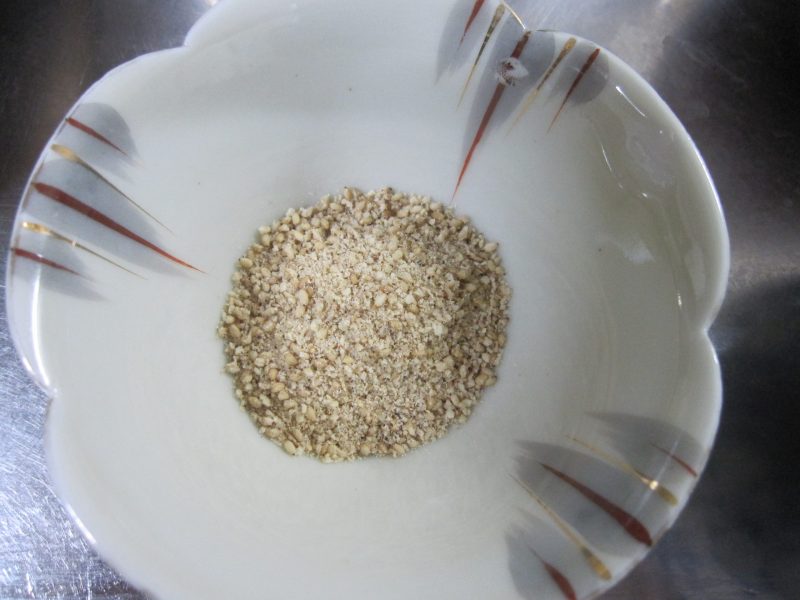 Then, you move on to Go. Go means nuts and seeds, so technically you can put any nuts or seeds, but sesame seed goes with miso soup the best.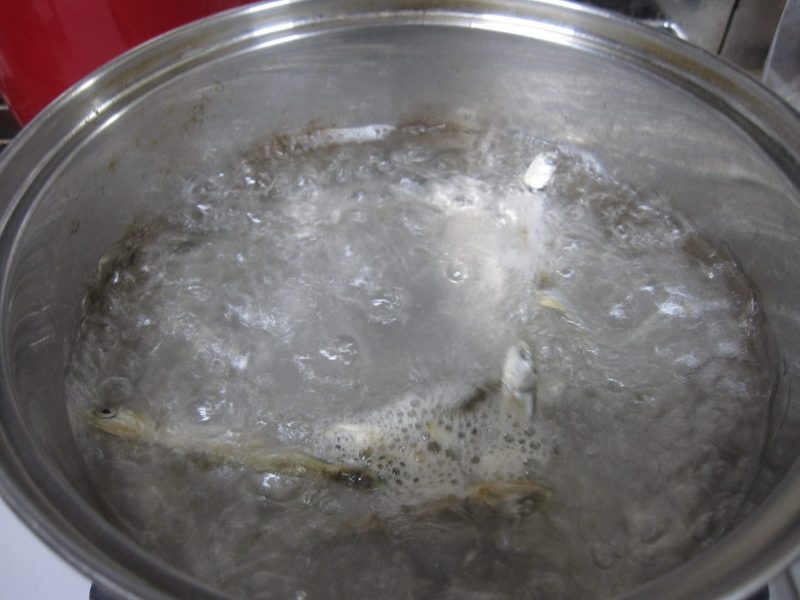 You boil water in a pan and when the water is boiled, you put Niboshi.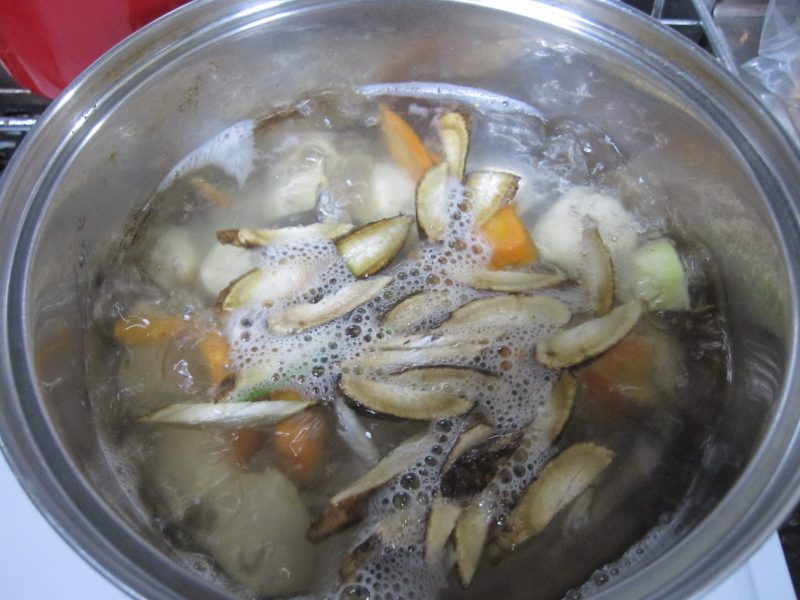 Then, you put hard vegetables such as Satoimo, carrots, and burdock.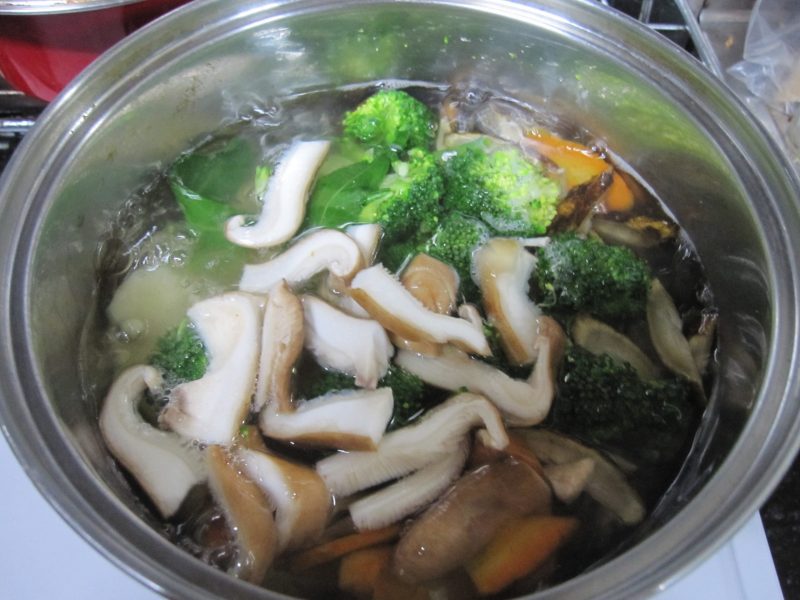 After boiling hard vegetables for a minute or so, you put softer vegetables like broccoli and shiitake.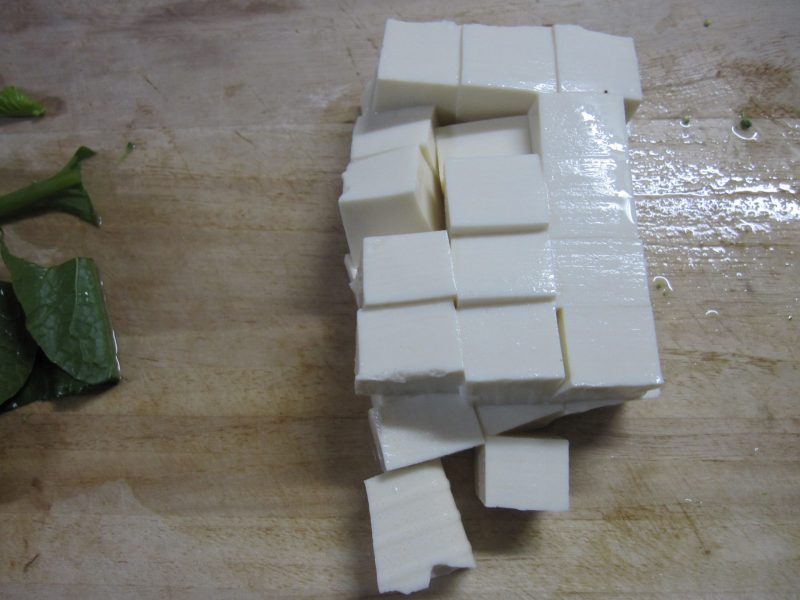 Next, you cut tofu into cubes.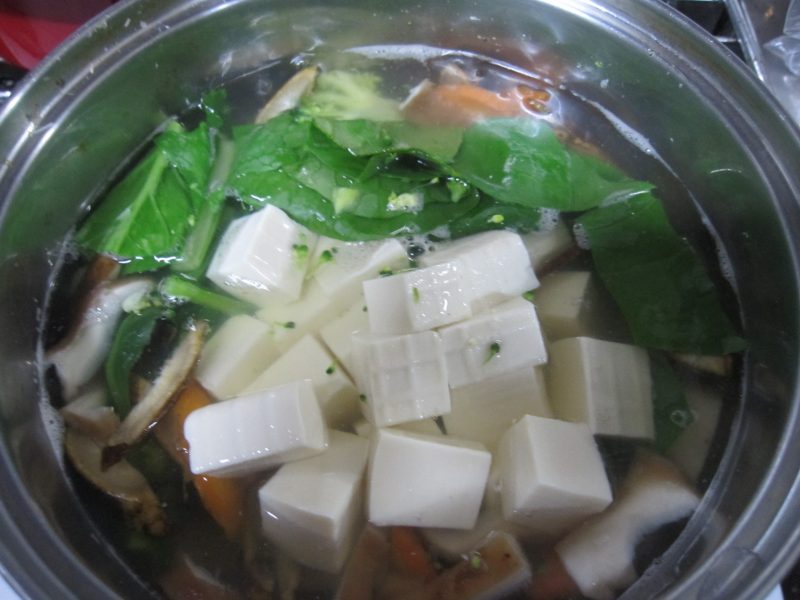 Then you put tofu and Japanese mustard spinach into the pan.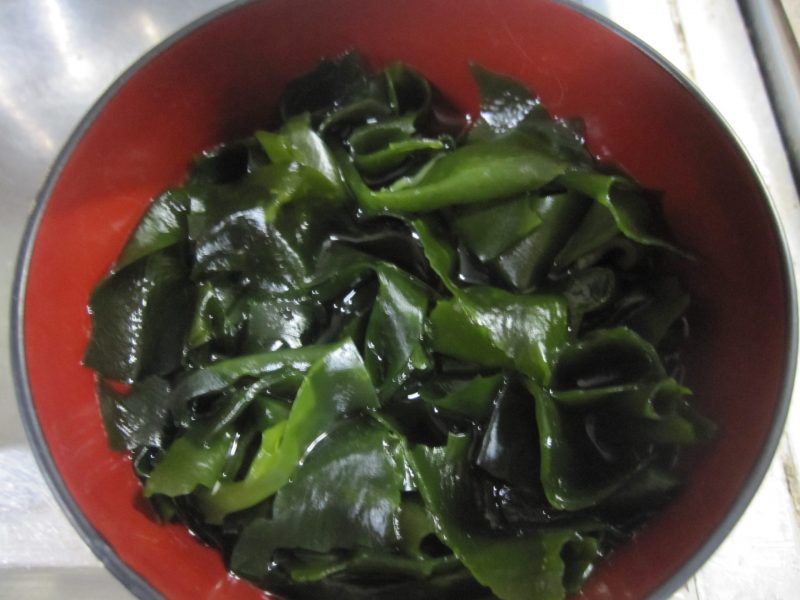 By that time, Wakame bulged.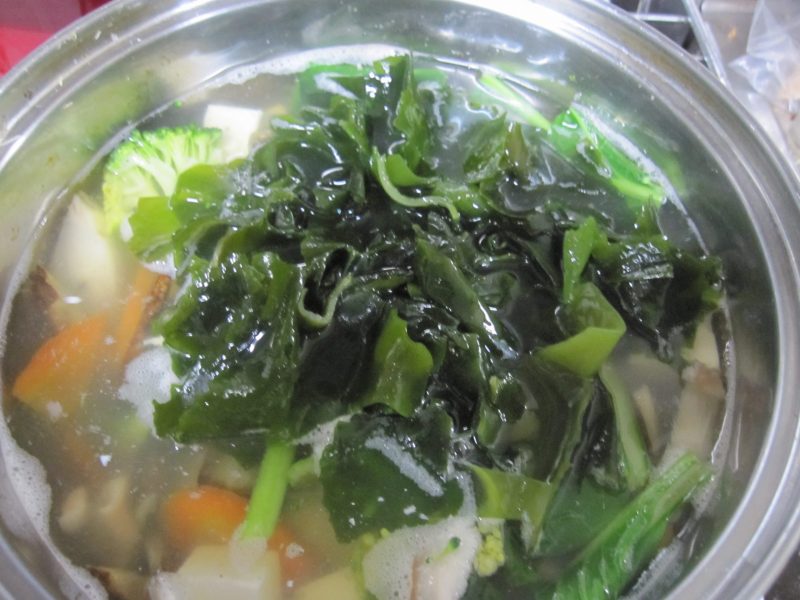 You put Wakame into the soup.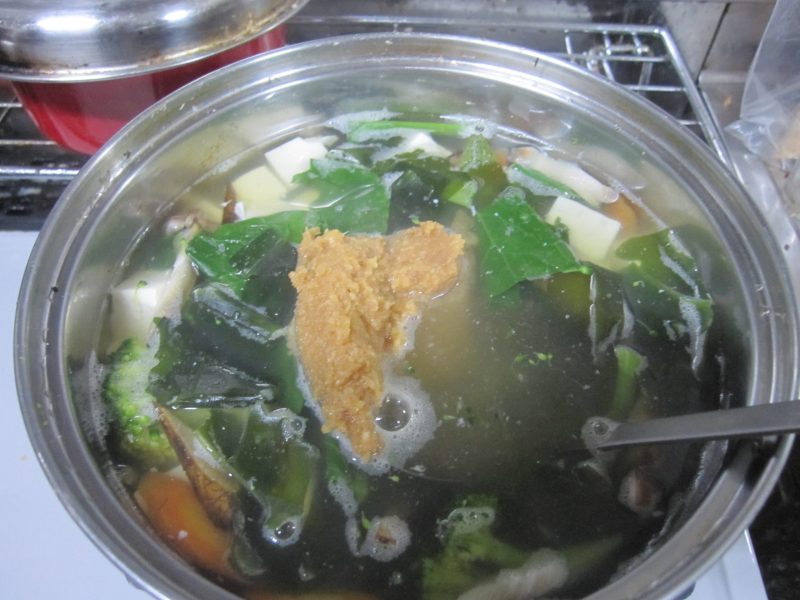 After putting Wakame, you let the water come to a boil one more time and turn the gas off. Then you put miso in a ladle. You slowly mix the miso and the hot water on the ladle, and gradually spread to the entire pan.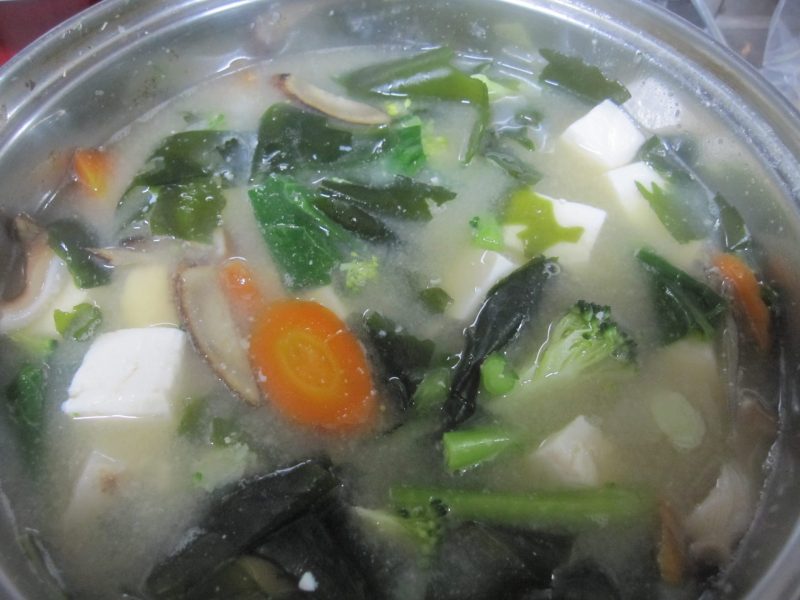 Like this.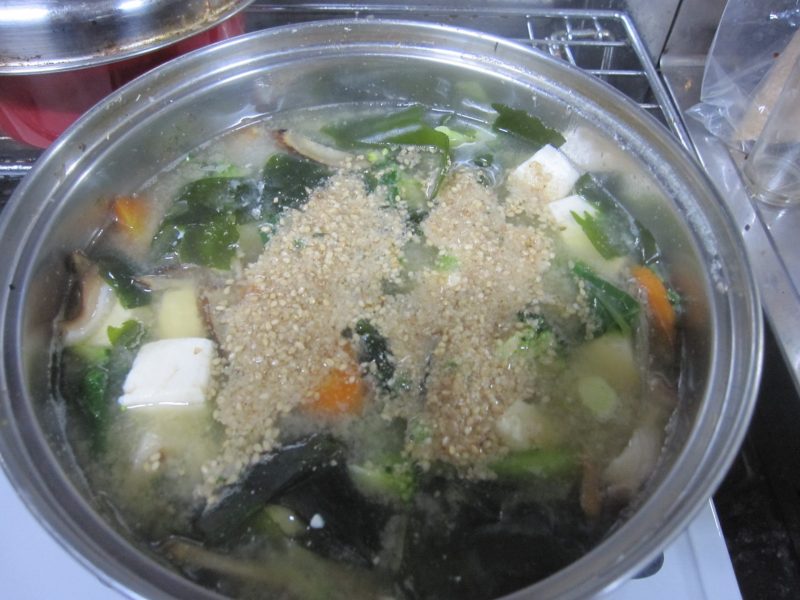 Finally, you add sesame seeds and mix them into the soup.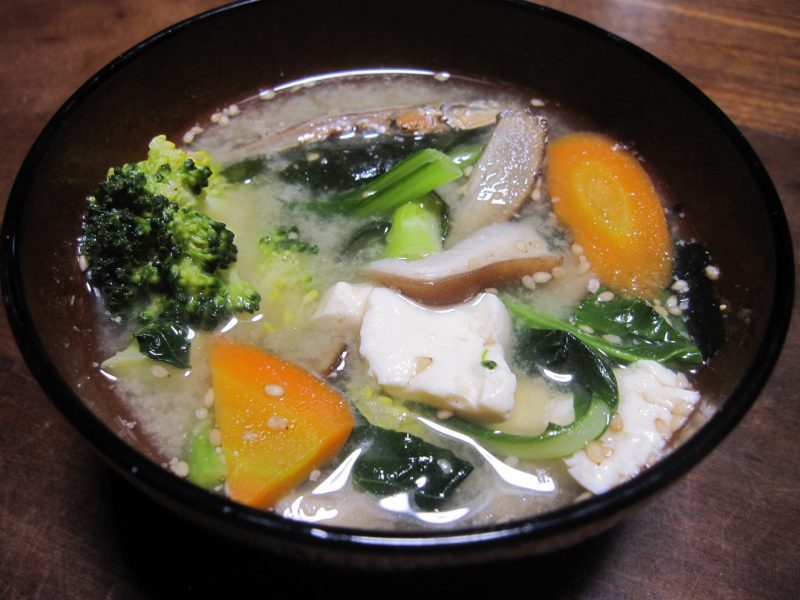 Then, you serve the soup into a bowl. You can see tofu(Ma), Sesami seeds(Go), Wakame(Wa), vegetables(Ya), Niboshi(Sa), Shiitake(Shi), and Taro(I).
The Ikigai Diet: The Secret Japanese Diet to Health and Longevity
POD Paperback
https://www.amazon.com/gp/product/4991064864
Kindle