Now I am back in Japan. I had a fabulous month in the U.K. For some reason, don't ask me why, I had not been able to access the editing page of this site from the U.K. and had not been able to update this blog.
I will report my stay there a little by little from now on.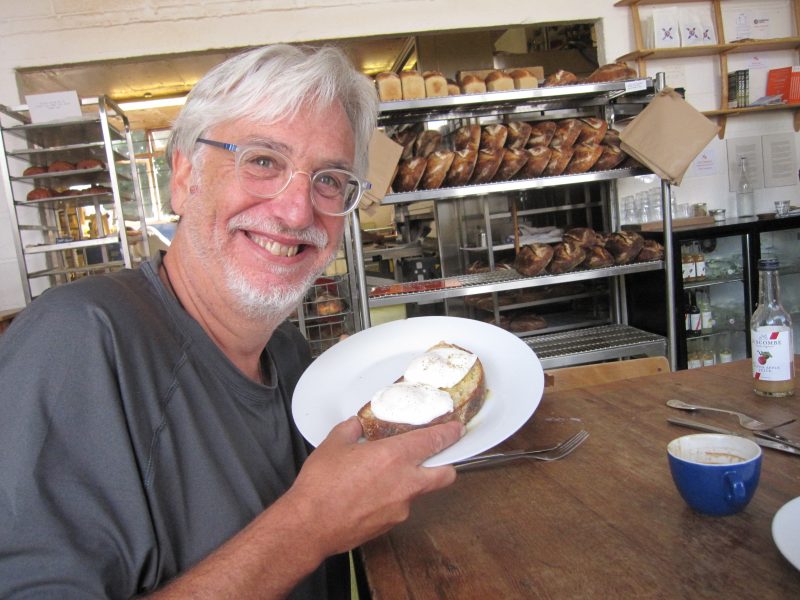 This is Mark whom we stayed with. We are at a café called Almond Thief in Dartington Devon. He is holding poached eggs on toast. These eggs are produced biodynamically at the Apricot Centre Huxhams Cross Farm in Dartington.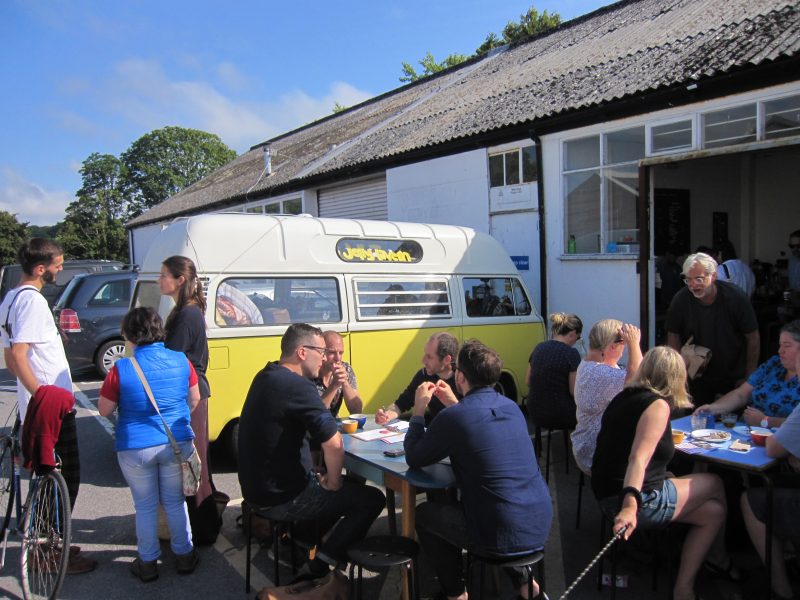 Almond Thief is a hub of alternative people in Dartington and it has a great vibe. It is a walking distance from Mark's house and we came here a lot during our stay in Dartington.
I managed to give a talk and workshop in Dartington.
a sustainable movement in japan part1
a sustainable movement in japan part2
ikigai diet workshop