Get the Japanese Superfood List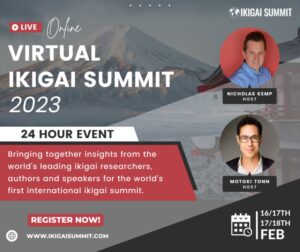 It is Setsubun in Japan today.
Setsubun is the day before the beginning of spring in the old calendar in Japan.
The name literally means seasonal division, referring to the day just before the first day of spring in the traditional calendar.
Though previously referring to a wider range of possible dates, Setsubun is now typically held on February 3 with the day after – the first day of spring in the old calendar – known as Risshun.
So, in a way, it is new year's eve today and tomorrow is new year's day.
We usually eat these kinds of sushi rolls called Ehomaki. This year's good luck direction is south, so it is good to eat Ehomaki facing south.
We also throw beans. For details, please read this post.
In many ways, I feel very special about this transition from winter to spring. As I said before, after the winter solstice in 2022, the energy has changed, and that new energy has even more accelerated at the Chinese New Year, the new moon in Aquarius on January 22, and this Setsubun and Risshun is the third shift.
The big change will occur on the spring equinox but before that on February 23 since it is 2, 23, 2023. So the whole transition is a gradual process.
Do you know why we celebrate spring now not at the spring equinox when the real spring begins?
This is because there is a shift in the energy earlier than the shift in the material level.
By recognizing the energetic shift and appreciating the subtle change, we can accelerate the materialization process.
The same principle as Yoshuku.
Things will get better and better from now on.
Happy Setsubun!